Careers in History
In the process of making sense of our collective and individual past, the student of history develops research, analytical and communication skills which can be drawn upon in a variety of careers. History majors offer employers a broad range of skills: the ability to write effectively, research thoroughly, organize materials effectively, and solve complex problems. History majors from Sonoma State have developed careers in journalism, teaching, law, business, public consulting and research, museum and records management, genealogy, library science and government service.
The Department of History encourages students to combine their major with courses in statistics, computer science, accounting, and economics. Joined with technical skills in such areas, the solid foundation of traditional skills developed by the major in history will command a hearing in a greatly expanded job market.
For additional ideas, you may want to check the following books:
The Liberal Arts Advantage: How to Turn Your Degree into a Great Job, by Gregory Giangrande. Paperback,184 pages, Avon Books, 1998.
Great Jobs for History Majors, by Julie Ann DeGalan, Stephen E. Lambert. Paperback, 254 pages, Vgm Career Horizons, 1995.
Great Jobs for Liberal Arts Majors, by Blythe Camenson, Stephen E. Lambert, Julie Ann Degalan. Paperback, 232 pages, Vgm Career Horizons, 1997.
Peterson's Liberal Arts Jobs: The Guide That Turns Learning into Earning (3rd edition), by Burton Jay Nadler. Paperback, 240 pages, Petersons Guides, 1998.
150 Best Companies for Liberal Arts Graduates: Where to Get a Winning Job in Tough Times, by Cheryl Woodruff, Greg Ptacek. Paperback, 304 pages, John Wiley & Sons, 1992.
30 Reasons it's Smart to Hire a History Student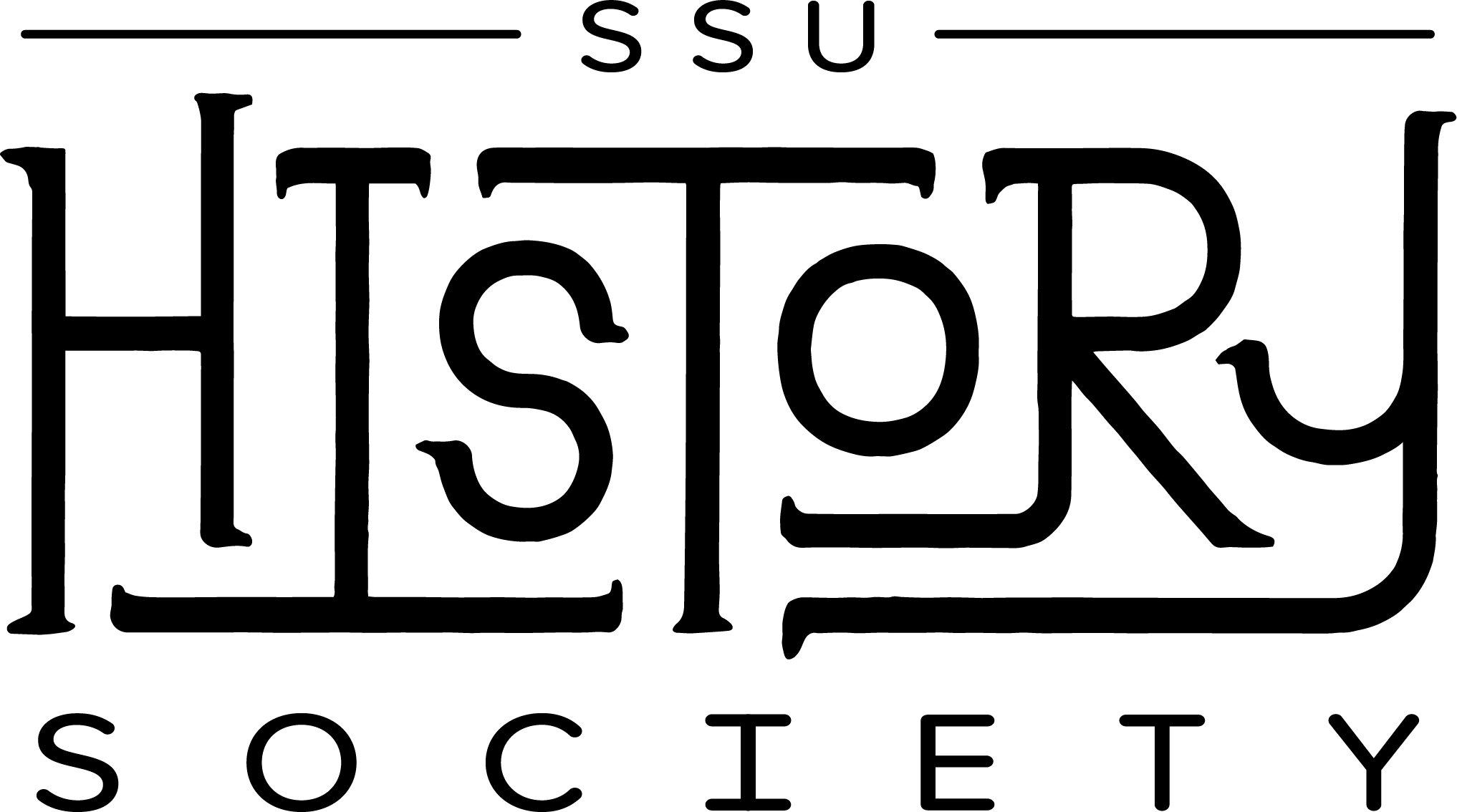 The Sonoma State History Society  is a student-run organization, which promotes and celebrates the study of history and its related fields. Our members organize and participate in various on- and off-campus activities, including presentations and lectures, field trips, historical movie nights, study groups, and other social events intended to bring together anyone interested in the study of the past. Membership in the History Society is not limited to Sonoma State History majors, minors, or graduate students. Sonoma State students of whatever major or stage - undergraduate, graduate, extended, or alumni - are all welcome to participate and join!
To join the History Society or for information on our upcoming meetings and events, please visit us at:
IG: @sonomastatehistorysociety
FB: SonomaStateHistorySociety
For any additional question feel free to contact us at sonomastatehistorysociety@gmail.com

Spring 2019 Officers
President: Joelynn Lee
Vice President: Tyler Rupipert
Officers: Rowan Graening and Eli Fresquez
Faculty Advisor: Dr. Samuel Cohen
 
Phi Alpha Theta
PHI ALPHA THETA is a national history honor society, with chapters throughout the United States. Its purpose is to promote the study of history by encouraging research, teaching, publication, and the exchange of ideas among students, teachers, and writers of history.
MEMBERSHIP in Sonoma State University's chapter of Phi Alpha Theta, Pi Zeta, is open to all undergraduates (not just history majors) with at least a 3.0 GPA who have completed 12 units of history with grades of B or higher. M.A. students are also welcome to apply, although requirements are more rigorous.
ACTIVITIES have included sponsorship of the Women's History Month lecture series; noontime presentations by faculty and students on diverse subjects; multi-year championship of the SSU College Bowl Trivia Game; guided field trips to museum exhibits at San Francisco's De Young museum (special exhibits on the Maya, on Han China, and on Egypt); and visits to Fort Ross, and to the special collections at SSU library.
BENEFITS of membership in Pi Zeta include scholarship opportunities, a subscription to The Historian, Pi Zeta honors regalia at graduation, the opportunity to present papers at regional conferences, and networking, fun and fellowship with other students.
APPLICATIONS for membership are in the History Department office, Stevenson 2070, or online; the completed application should be returned to the History office. Applications are due the third Thursday of October at noon (Fall induction) or the third Thursday of March at noon (Spring induction). Once your GPA has been verified, there is a one-time membership fee of $40.00.
MEETINGS of Pi Zeta Chapter are every other week during the semester, and all are welcome to attend, not just members. Please join us!
FOR MORE INFORMATION please contact Professor Steve Estes.